Back in November 2019, I had the opportunity to interview with one of the biggest tech companies in the world. Google. The G in FANG. I didn't get the job. And I left with mixed feelings about the process and Product Management in general. But it was an unforgettable experience.
Now, in 2021, a little older, a little wiser, I'm ready for a retrospective.
First, a little about the process.
Since it was different than anything I'd experienced before.
The on-site interview for Product Managers takes place on the Google Campus in Mountain View, California.
After a few phone screenings, the recruiter arranged my stay at a Google-owned apartment property. The GSuites:
I stayed one night at the suite. I arrived on a Sunday night. Interviewed on Monday. And returned home to Los Angeles the same afternoon.
The interview was a full-day experience on Monday. I took an Uber ride to the one of the buildings on the Google Campus for check-in. I left my travel bags with the receptionist, and they called my interview coordinator to take me to the first meeting room.
Google's Campus was huge. It reminded me of an actual college campus.
I met 5 different product manages that day. Varying ages and personalities.
4 interviews. And 1 lunch buddy.
Looking back, here's what I learned.
1) Product Management means different things to different people. Different companies. Different cultures.
I didn't set out on my career with an intent to get in to Product Management.
I've always enjoyed being the bridge between people and technology. I was the helpful all-knowing "computer nerd" for friends and family. I worked in Technology Sales at Best Buy during college. I had an affinity for working with Microsoft Excel. But My Bachelor of Arts Degree in Music from Cal State Northridge didn't prepare me for the tech and business world I'd end up in a decade later. In the mid-2000's, these worlds were not even closely related.
I was first introduced to Product Management when working at AT&T Interactive/YellowPages. At the time, the organization was still run through a mix of both Waterfall and Agile methodologies. As a Product Manager on the Ad Platforms Team, I was responsible for writing the Product Requirements Document (PRD) based on whatever Business Requirements were already written. It wasn't a bad process. But it was siloed work. And it led to the sort of Product Delivery that Silicon Valley Product Management Group's Marty Cagen describes as "Feature Teams" rather than truly empowered Product Teams.
Was a I really a Product Manager? This became a bit of an existential crisis for me.
When talking to other Product Managers, interviewing for other roles, I was asked questions about "the customer", "shipping" the product, "go to market plans". Lots of areas that I had not experienced in my work as a Product Manager.
Yet I received consistent positive feedback from my peers and leaders. So I had to be doing something right.
What did I ultimately learn from this?
2) There is a difference between following your intuition vs having a process.
Even if it's good intuition.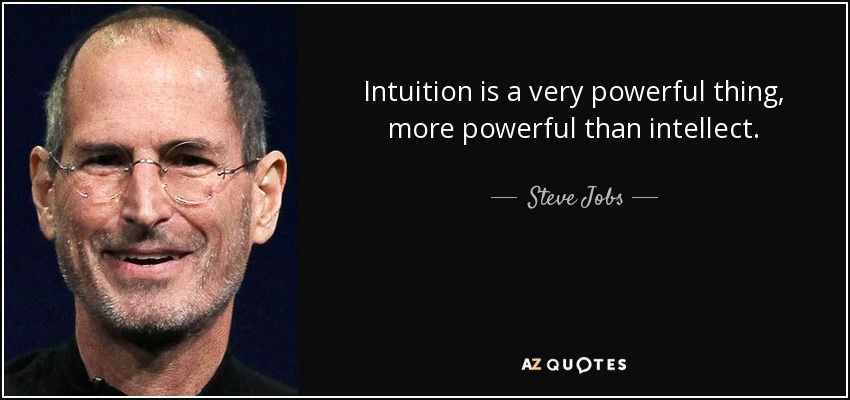 Apple's late Steve Jobs was known for having some of the best product sense of any technology leader in history. But his leadership didn't come from having a solid framework for it. He was following his heart. He knew intuitively, based on his experience, what was the right thing to do, at the right time.
But he wasn't always right. And there can never be another Steve Jobs. Jobs rise was his own making. He garnered his own reputation. He was a different animal.
Google can't risk hiring someone based on pure intuition.
How can a company like Google mitigate this risk? By developing criteria to test candidates against.
Meaning:
3) You need to have a framework to pass Google's Product Management Interview
I came in on interview day not knowing exactly what to expect. The internet is a treasure trove of information. I've read a lot of books that have helped me in my career. "Measure What Matters" by John Doerr. "Inspired" by Marty Cagan. "The Lean Startup" by Eric Ries. I had over 15 years of helping people with technology in different roles from Sales, Data Analyst, Ops Manager, Project Manager, and Product Manager.
But none of this prepared me for the first interview question.
"How would you design an ATM for elderly people in Florida?"
Oh man. I did NOT see this question coming.
"Well, I like to start with writing a story about the user and their needs." That was my first response. But how could I even do that, without understanding the customer?
I talked about "who" this product was for. I tried to build a persona. I talked about doing a bit of discovery. And I ended up making some pretty embarrassing assumptions. I fumbled through the answer in a way that could have only confused the interviewer.
Check out this blog post for the framework I've decided to use for Product Design and Product Sense.
4) You need to know a bit about business. Markets. Estimations. Pricing. Strategy.
This one might be obvious to some product people.
But to me, a Product Manager who has primarily worked on Feature Teams, a lot of that upfront work around "the market" was already done for me. Other PM's and BA's were responsible for "the problem". I was responsible for the "the solution".
There was hardly any room for me to influence anything around what the actual business problem was. If the business decided that they want to launch a new product feature--it was my job to deliver.
"Imagine we've developed a product for dog lovers. It's an automatic treat dispense. How would you price it? How would you estimate the market?"
I started by thinking about the cost of the parts of such a product by thinking about similar products. Hypotheticals around how such a product would work.
But that just led to a dead-end.
Then, it came to identifying how many dog owners might be interested in such a product. I know a little about How to Measure Anything. But I couldn't even remember simple facts like the population United States, so that I could estimate the number of dog owners, etc.
The interview tried to help me--but I was stumped.
I needed a framework. See my blog post on estimation.
A chance encounter.
On the way back to the airport, I shared an Uber ride with a recent-graduate who had just successfully landed the Google job. She gave me the tip that really got me thinking.
Emotional intellect. Empathy. Servant leadership. Technical prowess. Storytelling ability. Data fluency.
You can't just possess these traits and expect them to carry you through the interview process. Not at companies like Google. You need to be prepared. You need to know you have these traits. But you can't just say it. You need to show it.
My Uber buddy recommended the book Cracking The PM Interview: How to Land a Product Manager Job in Technology.
And it hit me.
5) "How to be a great product manager" and "how to pass the product management interview" are two very different search queries.
I love my job. I love product management. I love helping people with technology.
But it wasn't until focusing on the actual process
Why the mixed feelings?
Is Product Management a "hot job"? I know now that the answer is probably yes. In some ways. Google CEO Sundar Pichai's rise-to-fame stemmed from his product prowess. So the fire starts naturally, when the leader of a multi-billion dollar conglomerate
But how could I have known this earlier in my career? I grew up disconnected from Silicon Valley. My dad was an electrician. I was the first in my family to graduate from college. But I was a music industry guy in my years after college.
The problem with hot jobs, is that they motivate entire micro-economies to form around the training and creation of.
Once you distill a complex job like Product Management down to a set of training programs--how can you develop the intuition without the experience?
I felt the same way about MBA programs. But I realize that my perspective is outsider's perspective. It's not wrong. It's just that I don't know everything I need to know. And I never will--that's just the way it goes.
But it's ok.
Key Takeaways
In summary:
Memorize and practice a few frameworks. Product Strategy. Product Design. Product Sense. Estimation.
Think about a few real-life stories from your own experience. Think about what was difficult them
Study. Practice.
Know that you can be a seasoned product manager, and still not pass a product management interview.
Nobody asked me anything about Agile frameworks. Project Management. Data mining and analysis. Getting the job done.
There was no focus on the "how".
Product was all about understanding the "why" and the "what".
There is no possible way I could have done better on my first in-person interviews. Not the first time. I needed to experience this myself. I needed to fail. I had resources. But I didn't have any guidance. So this experience felt like a miserable failure to me at the time.
But that's how we learn.
And now I see Product Management through different eyes. Wisdom comes from the mastery of many different perspectives.  And I aim to be wise.